Ensuring Accountability
Making Online Efforts Responsible
Your online efforts should not be a 'check in the box'. As with other parts of your business, your online efforts should be regularly scrutinised and measured against organisational objectives. How can those efforts be managed or improved if they are not accountable?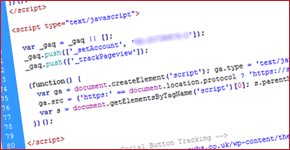 Driving Efficiency
Tackling the Under Performing
Now that your efforts are accountable, you can focus on driving efficiency. Prioritise tasks based on the data your collecting and reduce costs as you tackle elements that are under performing. Are you confident all areas of your online marketing are efficient?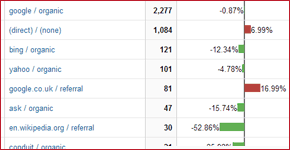 Improving Performance
Increase traffic quality & leads
Once each element is tracked, tasks prioritised and under performing elements dealt with, you can move on to pushing growth in quality traffic and leads, by building on opportunities found in previous stages. With the peace of mind that Analytic cycle will continue.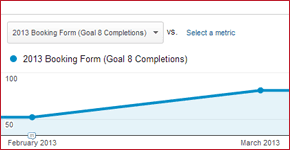 Online Marketing, with an Analytics twist …
We offer online marketing, but we do it slightly different to the norm. While we can (and will!) look at ways to grow traffic and brand awareness from the web, our core focus is on ensuring accountability and efficiency where possible, so that business owners can be sure their various online promotional activities are really contributing to leads, sales, signups & downloads, and not solely adding to Page View stats.
We do this through data. Using focused tracking tools (Web Analytics, Heat Mapping etc), and the detailed reports available within various promotional tools (such as Google AdWords), we work with clients to ensure that Digital Marketing budgets are spent wisely, that each tool is monitored and optimised, and that a general culture of ongoing development and improvement is created.
We are Analytics geeks. We like to measure. We like to track. We like to give you insights about your efforts that make you think about what your business is doing on the web. We do also like and value opinion, but when it comes to improving performance online, we think it's best if there are some objective inputs to help provide priority and clarity!
Longer term improvement through training and education …
Aside from helping business drive and manage this efficiency and accountability online, we also educate & train. We want companies to be more aware of the benefits of measuring their digital marketing activities. Improved conversions, reduced costs, greater control, better planning and more objective development lists are just some of those benefits.
The more that companies can manage the monitoring and tracking of their online marketing themselves, the greater the impact the process will have.