The Analytics Starter Pack
Getting you started in the world of website analytics & online tracking without the hassle!
Tracking setup? … uurrrgh! We know website Analytics setup can be a major headache for a lot of businesses. Our Analytics Starter pack is designed with you in mind, to get you over that setup hurdle and gently introduce you to the benefits of tracking!
What's Included in the Analytics Starter Pack?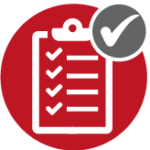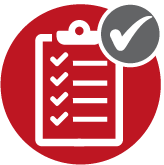 Google Analytics Setup
We'll ensure Google Analytics is installed and correctly setup on your website, giving you access to basic metrics.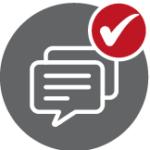 Goals & Conversions
Basic goal conversion setup, including form submissions, social media clicks, clicks to call and more.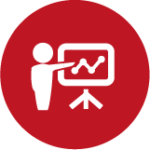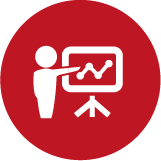 A/B Testing
An introduction to the potential power of A/B testing, with 1 test setup and run for you.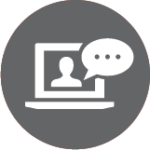 Heat Mapping Reports
We'll introduce you to Heat Mapping, with visual reports on user interaction on 2 pages of your website.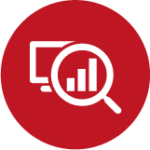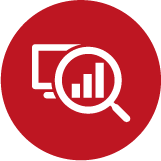 Search Engine Tracking
Setup of keyword tracking tools to help you better understand what you do and don't rank for in search engines.
Who is the Analytics Starter Pack for?
Ideal for beginners who haven't used website analytics before and want to jump right in AND for those who already understand the importance of tracking, but don't know where to start.
We'll setup everything included in the pack to get you over the initial hurdles of starting web analytics, then point you in the right direction to begin improving your website performance, digital marketing and business online for the future.
Analytics Starter Pack Contents
Below are more details on what we include in our web analytics starter pack.
Google Analytics & Tag Manager Setup
We'll ensure the basics of Google Analytics and Tag Manager are installed on your website.
If you don't already have them installed, we'll help you do that. If you do already have them installed, we'll ensure the basics have been set up correctly.
The purpose here is to ensure you are getting good, clean and accurate data on which further decisions can be made!
✔ Basic Setup of Google Analytics
✔ Basic Setup of Tag Manager
Goals & Conversion Tracking Setup
It's important you understand what is driving those important conversions on your website. We know "Goal" setup can be a real challenge for those new to Google Analytics. The purpose here is to get you over that barrier and setup the most important conversions for you.
✔ Form submission Tracking
✔ Newsletter sign up Tracking
✔ Tracking Click to call & email
✔ Tracking Clicks to Social Channels
✔ Tracking Clicks on Downloads
2 Heat Mapping Reports
Heat Maps offer a visual overview of how users interact with key pages on your website. They help you quickly identify hot and cold spots on your website. By identifying website issues that are difficult to spot with just numbers and reports, heat maps are a vital part of your website analytics. To get you started, we'll set up following heat maps as part this pack …
✔ Your Homepage: The first landing page for many of your website visitors and a key location to check performance.
✔ One Other Page: We'll help you pick a suitable page for a second heat map, such as a product page or services page and test its performance.
Organic Search Engine Keyword Tracking
Better understand how visible your website is across search engines. Learn what search terms your website ranks for, how often it ranks and in what positions. To get you started, we'll help you setup …
✔ Google Search Console: To provide insight into search queries and performance from the world's biggest search engine, Google.
✔ Bing Webmaster Tools: For an alternative perspective to Google, and some added learning about user search behaviours.
An introduction to A/B Testing
A/B testing is one of the most powerful techniques available online to improve website performance, letting you test different headlines, different images, different buttons and more, and providing insights into which worked best. As part of the web analytics starter pack, we'll … We'll set up one suitable A/B test on your website.
✔ Setup Google Optimize on your website
✔ Create and activate 1 A/B Test
✔ Integrate with Google Analytics so you can see the outcomes
Some of our clients, past and present
We've had the pleasure of working with a long list of companies from across the UK and beyond. From small startups to established organisations, we work to build trusting relationships.
Making time & money more efficient
Our goal is to help you improve your efficiency online. Here's what some of our clients have had to say about our way of working.
"Aillum underpin everything we do – providing guidance, help and direction and ensuring we continue to keep getting the best from our website investment…and they do it with a smile. I cannot recommend them highly enough."
(Expert Pensions)
"Aillum has proven to be an excellent teacher and supplied valuable support in helping us to improve the return on our website and digital advertising expenditure"
(RSVP Design)
"Allium are thorough, super detailed and highly conscientious. When someone else is responsible for spending your money it's reassuring to know that they spend your money as if it was their own"
(Amchara)